by
LOADING IMAGES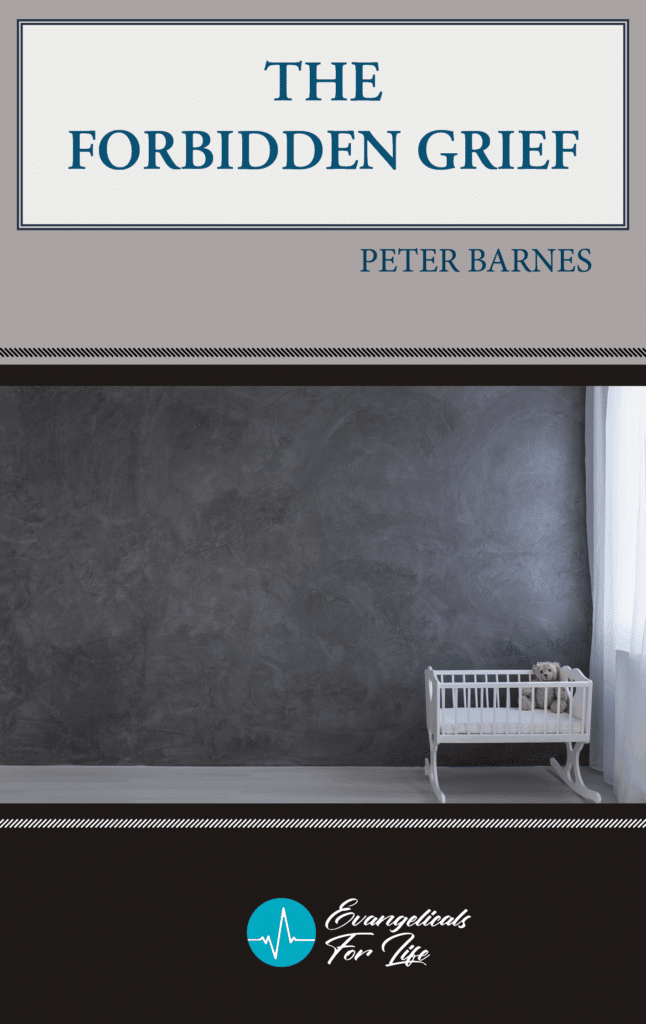 Written by Peter Barnes, President of Evangelicals for Life, The Forbidden Grief is a pastoral resource for those who are grieving and struggling through past decisions regarding abortion, showing the reader where true forgiveness and restoration can be found.
---
Selected Endorsements:
"Since Federation, 100,000 Australians have died fighting for our country in warfare. The same number of Australians are now aborted each year in the name of 'pro-choice'. We must not be silent about this horrendous situation. Peter Barnes' little book deals with this tragic subject sensitively and pastorally. Peter clearly outlines God's offer of hope and forgiveness to those overwhelmed by the guilt which abortion brings."
"The Forbidden Grief is a brave but very necessary book. By walking us through the story of David and Bathsheba, Peter Barnes courageously but tenderly confronts women who have had their child aborted with the reality of the sin that it is. Just like the prophet Nathan before him, he does this not to heap guilt upon the already distressed but to point them to the sweet joy of forgiveness that only true repentance and faith in the Lord Jesus Christ can bring. The Forbidden Grief is an excellent short book to place in the hands of those who know this very deep and personal grief, especially if they've already been in compassionate conversation with a Christian."

David Ould | Senior Associate Minister, St John's Cathedral, Parramatta, Australia and Blogger.
Excerpt:
This is the grief you were not supposed to feel. They told you that abortion was safer, both psychologically and medically, than childbirth. Yet now this is the loneliest grief of all. There are no photos, no little reminders of past joys, no shared memories, and no grave to visit. To the outsider there is nothing, but the reality is very different. Now even your happiest moments are shadowed by a secret sadness. People grieve greatly - and sometimes feel guilty - even after a miscarriage, but it is so much worse after an abortion. With an abortion, grief is mixed with real objective guilt.